The Voice of Young People in Care (VOYPIC) has continued to support the work of the Experts by Experience Reference Group throughout the autumn.
In September the group came together in The Clayton Hotel, Belfast, working on key messages to inform the Review's workshop at Hazelwood College. Some members of the group attended this workshop, with one delivering a presentation on the work of the group.
Two young people from the EBE Reference group met with the advisory panel on Friday 25 September to present their key messages.
On Saturday 19 November the reference group met in the CRUN, Coleraine, to begin exploring solutions to the issues identified previously. The key areas they want the Review to look at in relation to children's services come under the headings:
Where I live;
Social work;
Participation of children and young people; and
Transitions.
VOYPIC Reference Group meeting in the CRUN, Coleraine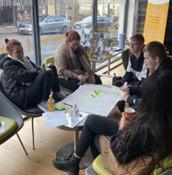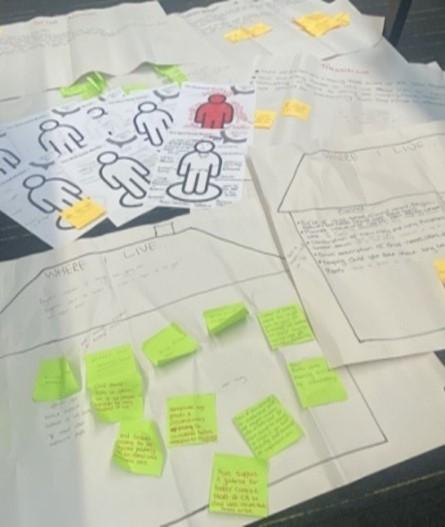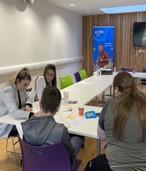 Young people did not feel comfortable to attend the Review's workshop focused on Family Support on 15 November, therefore Professor Jones and Professor Pat Dolan met with the young people on Thursday 24 November to hear their experiences, views and opinions on services. This also gave the representatives from the group an opportunity to update the panel on the work of the EBE Reference Group and their discussions.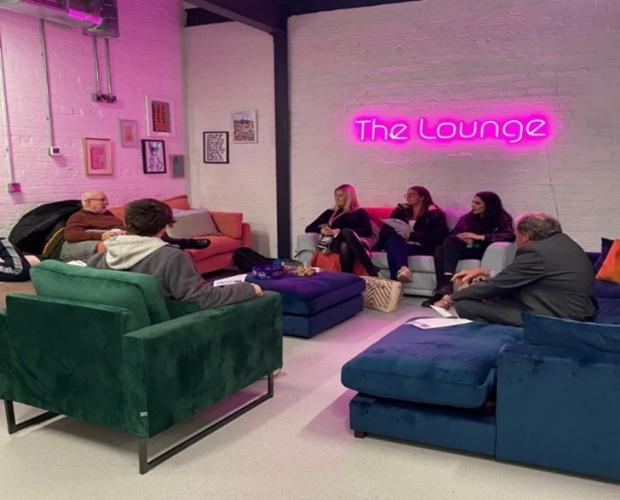 Professor Ray Jones and Professor Pat Dolan meeting with young people in VOYPIC premises in Lower Great Patrick St, Belfast.